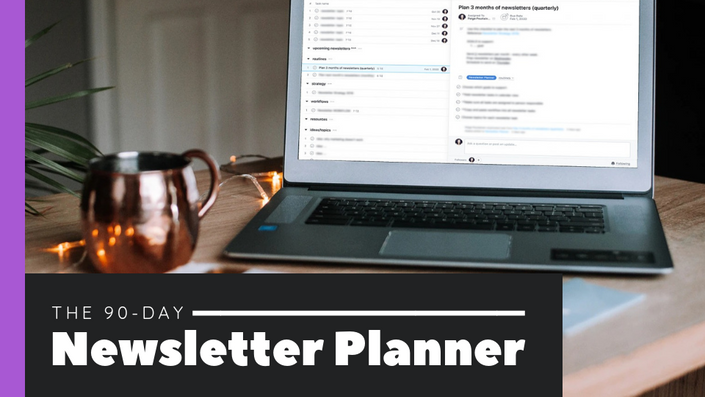 90-Day Newsletter Planner
Prep, plan and consistently push out your newsletter, so you can build trusted relationships that turn into profitable purchases
If you want your subscribers to buy from you,
they first have to KNOW, LIKE, and TRUST you.
Smart online business owners know:
Sending a regular email newsletter filled with helpful, value-packed content plays a big part in earning people's trust and establishing your reputation as a credible expert.
Whether your current email sending status is "not at all", "once in a blue moon" or "definitely not regular," the unfortunate business reality is the same:
The lack of consistency is costing you sales and subscribers.
And it shows, doesn't it?
Think back to that last time you did a call for new clients or promoted your newest training. One promo email got you a slew of unsubscribes, some spam complaints, and not to mention, abysmal open rates.
What's worse:
You didn't get any new leads or sales.
If you're thinking, "What's the point of all this list building if nothing good happens when I send an email," you should know:
Yes, email marketing STILL works
(when you do it consistently)
Brands all over the world are using email to sell their stuff successfully.
Yet, making email work for you requires one key ingredient:
CONSISTENCY
To build your know, like, and trust factor with your subscribers, you have to show up and be helpful week after week, month after month.
Not whenever you feel like it.
Not when you have time.
(We both know that time rarely comes.)
If you send one newsletter but then don't email again for 3 months, of course, your subscribers will forget who you are and why they follow you.
Can you blame them?
So, if you want to sell more with email, the first thing to fix is your newsletter consistency.
And for that…
You need a keep-me-consistent newsletter system
Because, if getting newsletters out the door every week was easy, well,
you'd be doing it already.
It's time to set up...
---
The 90-Day Newsletter Planner
---
the partially-automated, fully-streamlined system that helps you prep, plan and push out newsletters consistently, so you can build trusted relationships that turn into profitable purchases
(even if you're a fly-by-the-seat-of-your-pants type of person who isn't very organized)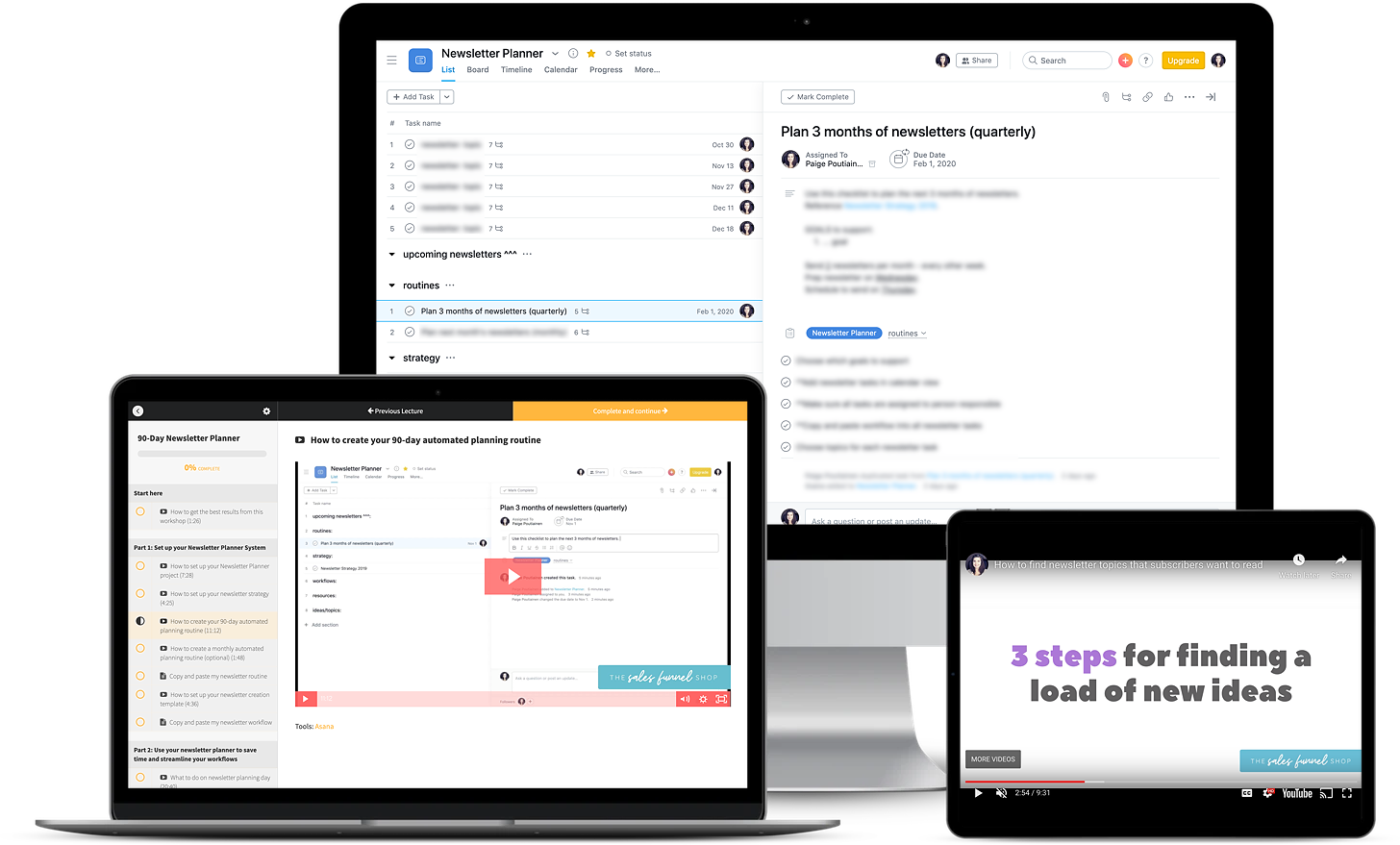 The 90-Day Newsletter Planner is a "get-it-done"
marketing system for consistently emailing your list
The training features step-by-step tutorial videos (taught inside Asana), copy-and-paste workflow checklists, and Q&A support for personalizing your system.
The system, techniques, and tactics you'll learn in this workshop can be used with ANY email newsletter strategy (and can be adapted as your strategy evolves).
It's perfect for small businesses without an in-house marketing department or a dedicated email marketing person — like freelancers, coaches, consultants, and course creators.
In the 90-Day Newsletter Planner...
You'll set up a get-it-done system to get those relationship-building email newsletters out each week.
Here's how:
---
#1. Automate your newsletter planning and schedule your newsletter writing — you'll never forget it again.
---
Trying to remember to plan or write is such a waste of precious brainpower. And it's way too easy to forget it.
In this workshop, you'll set up automated planning routines where you schedule your newsletters for the next 90 days. You don't have to remember to do the planning or the creating because the system will remember for you.
---
#2. Create a master workflow checklist, so you know what to do every time you sit down to write.
---
Never suffer from "where do I start?" paralysis again.
I'll show you how to create and use workflow checklists so that the next time you sit down to write your scheduled newsletter, you'll know exactly what to do first, second, third… and so on.
When you save brainpower on the operational stuff, you'll have more creative juice for the writing.
---
#3. Tap into an unlimited number of email newsletter ideas whenever you need inspiration.
---
By far, the biggest obstacle you'll face when trying to write your newsletter is not knowing what to write.
I'm teaching you my favorite quick and repeatable "mining" technique for finding newsletter inspiration on any topic whenever you need it. You can literally find 10-20 new ideas in less than 30 minutes.
It's (nearly) instant inspiration.
---
#4. Store ideas, stories, and outlines the smarter way so you never lose track of them.
---
Scattering your ideas across Evernote, Google Docs, Dropbox, and Notes make your inspiration tidbits hard to find when it's time to use them.
In this workshop, you'll set up a dedicated system section just for your ideas. You can store everything you need for writing in one place.
Course Curriculum
Start here
Available in days
days after you enroll
Part 2: Use your newsletter planner to save time and streamline your workflows
Available in days
days after you enroll
Use the 90-Day Newsletter Planner system
with ANY email newsletter strategy
It doesn't matter if you email twice a month or twice a week, the sanity-saving-system goodness you'll learn in the 90-Day Newsletter Planner can be adapted to fit ANY email newsletter strategy.

That means it doesn't matter what strategy you're currently using. You can turn it into a system using the videos, checklists, and tools in this workshop.
And when you need to adapt your strategy as you learn, experiment, or grow, simply tweak the workflows, checklists, or routines inside your system to match your new strategy.
And you're ready to go!
Join the 90-Day Newsletter Planner today for $47
This one-time payment grants you forever access to the workshop materials
(and all future updates).
Worried emailing "too much" will cause people to unsubscribe? *Gasp!*
Don't be. And here's why:
Your regular newsletter email should be 90-100% free, helpful content.
If select people unsubscribe from your weekly FREE, HELPFUL emails, they're unlikely to ever buy from you anyway.
So, you want those people to unsubscribe sooner rather than later.
You're here to serve those people who accept your help -- a good sign they might be good customers or clients one day.
Frequently Asked Questions
When do I get access to the 90-Day Newsletter Planner?
Immediately! After finalizing your payment, you'll be redirected to the training videos.
How much time do I need to do the training and set up my system?
The 90-Day Newsletter Planner is designed for speed. You can reasonably watch the videos and set up the system in 1-2 hours.
Do I need to change my email marketing strategy?
Nope! This workshop will teach you how to turn whatever strategy you're using into a smarter, partially-automated, fully-streamlined system.
Do I have to use Asana?
You don't have to, but I recommend it. All of the tutorial videos are taught using features available with Asana's free account.
Do I have to pay for Asana?
Nope! All of the tutorial videos are taught using features available in Asana's free account.
It's time to set up your "get-it-done" email newsletter execution system.
---
Today's the day you start building trusted relationships that'll turn into profitable purchases
---
With the 90-Day Newsletter Planner, you'll have a system for planning, prepping, and pushing out your newsletter consistently — minimal willpower required.
Join today for $47. Forever access. Lifetime updates.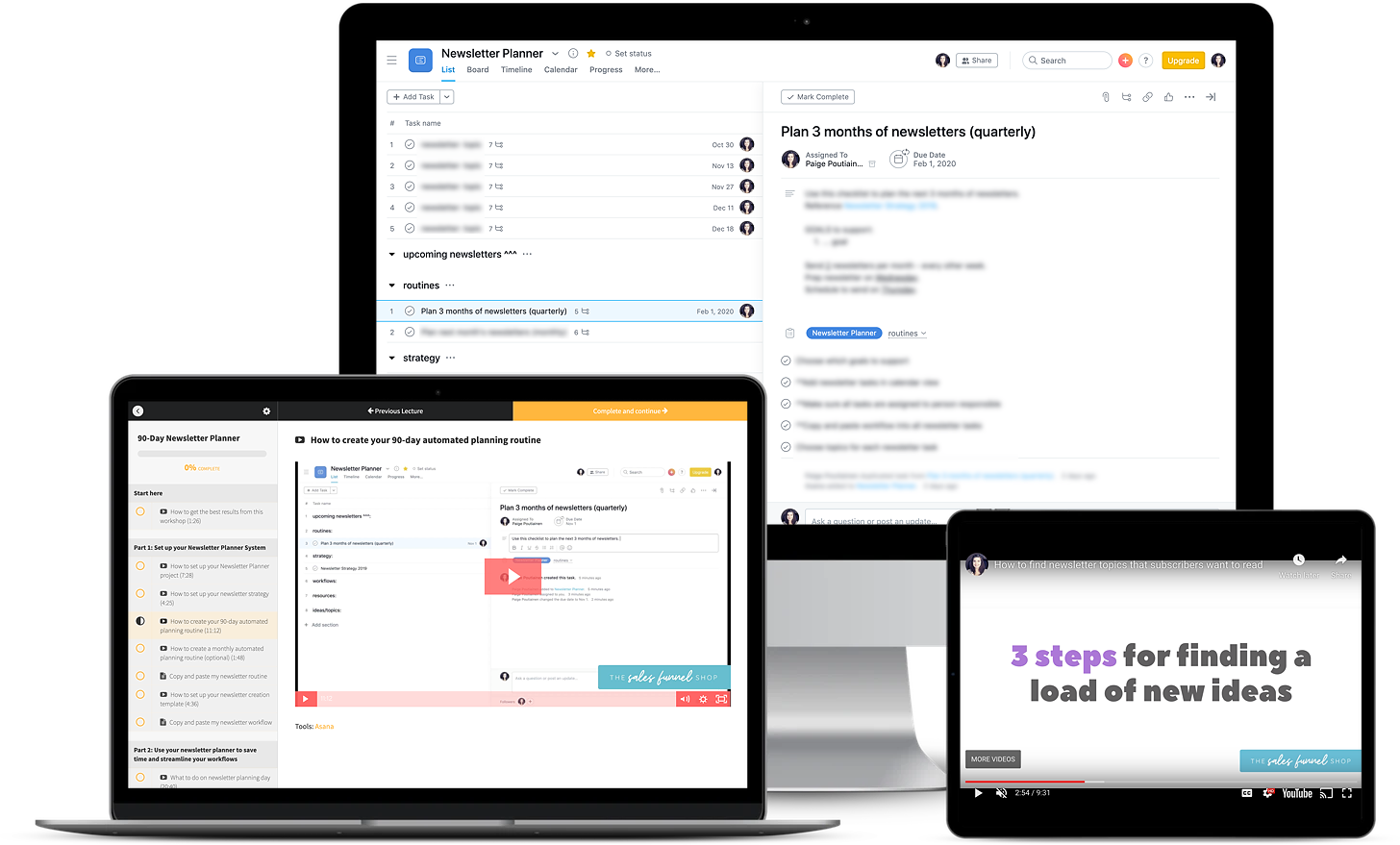 Your Instructor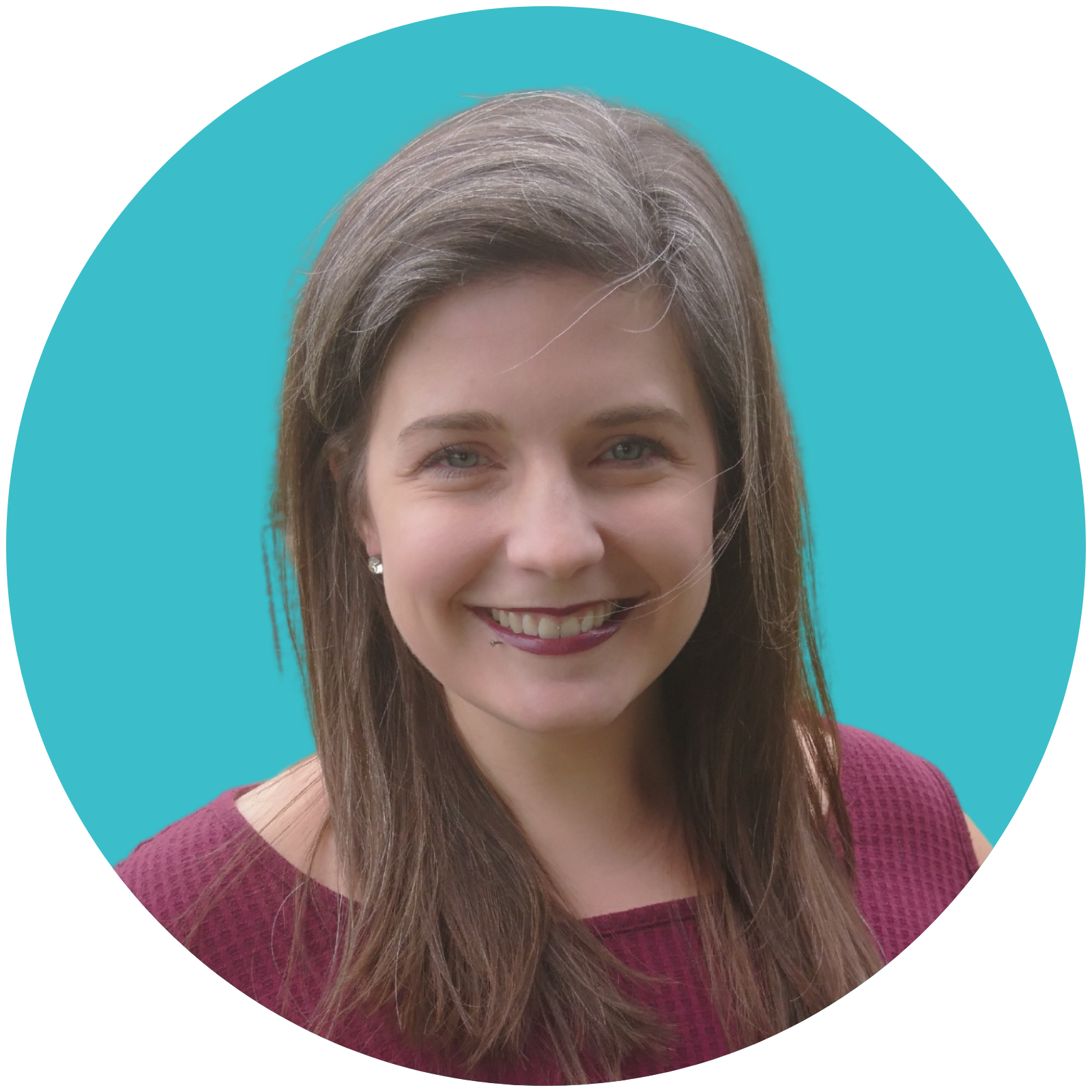 Paige Swaffer is a certified funnel strategist, certified conversion copywriter, and founder of The Impact Copywriter. She helps businesses turn more strangers into subscribers, signups, and sales — ultimately, unlocking new levels of business growth. Paige has helped CEOs and entrepreneurs all over the world boost their sales with strategic sales funnels and conversion copywriting.